Mendota, not only Rabe Hardware's top choice for luxury indoor gas fireplaces and inserts but also the award recipient of the 2016 Women's Choice Award; according to a recently published by the Mendota Hearth/Johnson Gas Appliance Co.
The Mendota Hearth product line consists of high quality gas fireplaces, inserts and other hearth products that produce the exact look and feel of a woodburning fireplace. Mendota hearth leads the way in design options. With an array of designer fronts and doors, there are literally thousands of design options to match any décor in your home. It's no wonder Mendota was recognized with the Women's Choice Award® for 2016 as a Customer Recommended Indoor Fireplace.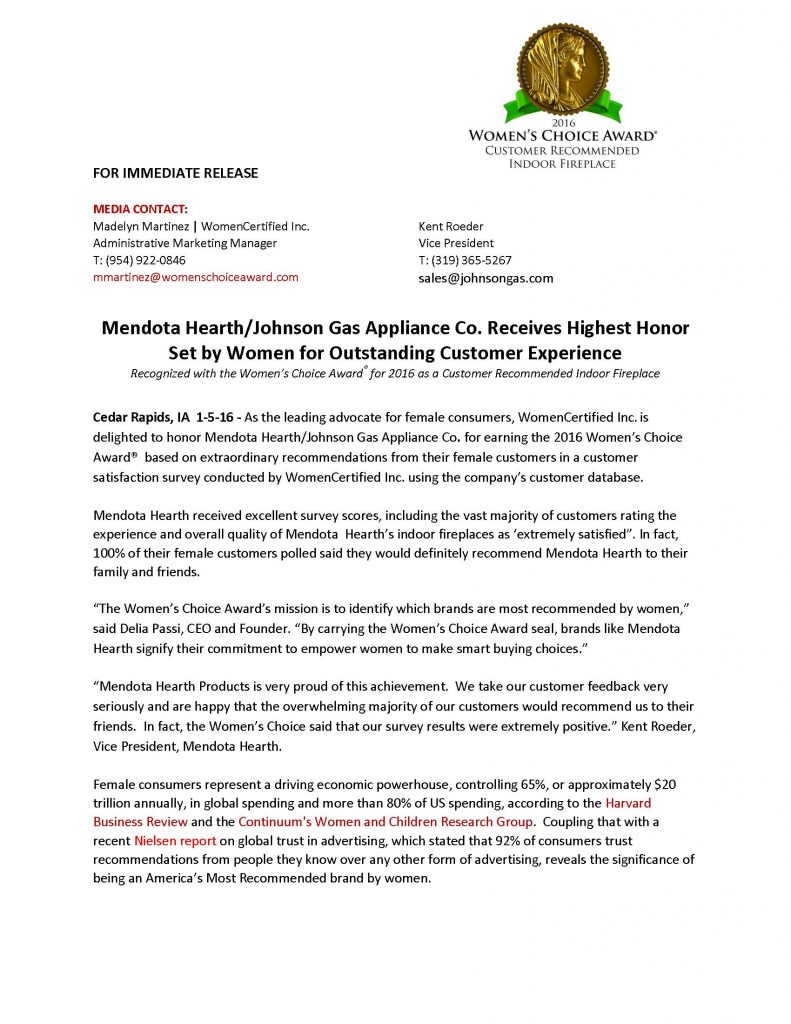 Purchasing a fireplace is an important decision, and information is a powerful ally.  The right fireplace will complement your décor, supplement your heating appliances and maintain safe air quality throughout your house.  Find all that you're looking for and more at Rabe Hardware's Showroom in Vinton, IA.