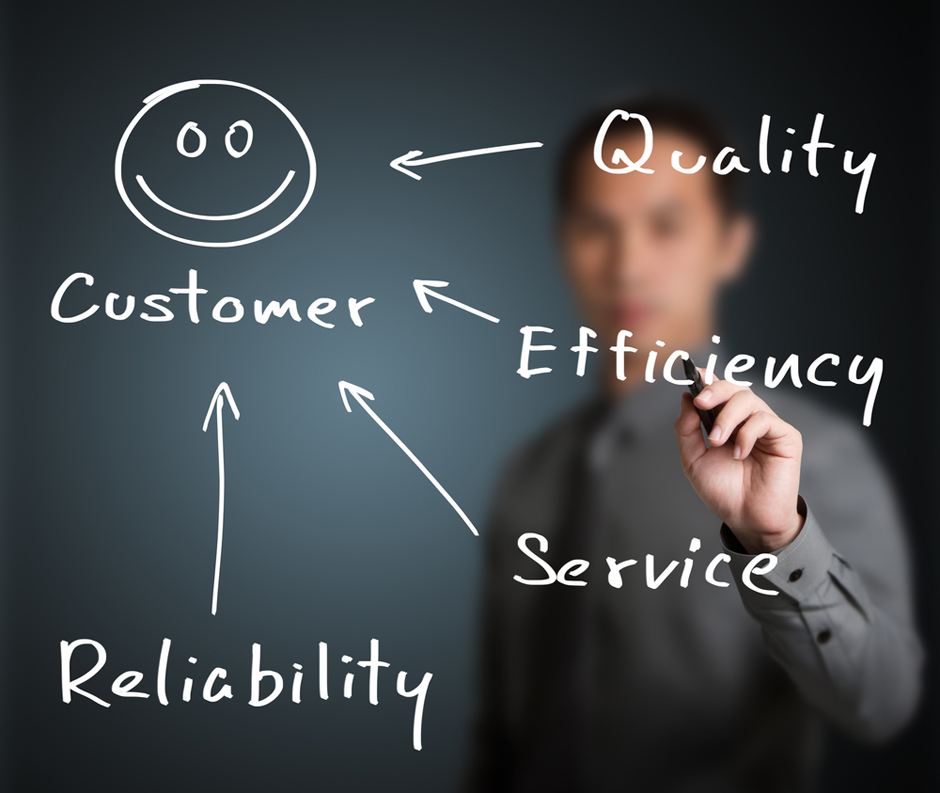 Have you ever heard the expression "It's not what you say, it's what you do."?
Here at Rabe Hardware, we believe that's true.  Since 1979 we've delivered superior HVAC customer service; because at the end of the day, our customers deserve to feel happy – and we don't mind the smiles either.
Let's face it.  These days, it's hard to find examples of good HVAC customer service. When was the last time you were placed on hold for more than 5 minutes?  Or maybe you made a call, left a message, and never received a return call?  Isn't poor customer
service irritating?  Most homeowners at some point have been dissatisfied with the "other guy" because the product or service delivered did not live up to their expectations.  There is nothing more frustrating than giving over your hard-earned dollars
to a company that only wants your money and doesn't really care.   There is value in great HVAC customer service.  After all, customer service is about providing quality, efficiency, service, and reliability.
Rabe Hardware is a company here to help with a customer-centered, customer service approach.  For us, that means we put our customers front and center during the entire process.  It means taking an extra step beyond the expected to discover the issues
our customers want to solve.  It means quality products and workmanship at a fair price.  It means we deliver our products and services in a way that exceeds expectations.  And most importantly, it means we really care.
When choosing a quality home mechanical contractor, don't underestimate the power of great HVAC customer service.  Its value is worth more than you think.