Evaluating your homes efficiency has never been easier.  With the help of online tools, mobile apps and Certified Energy Auditors (CEA); homeowners can track their energy usage, evaluate areas of their home that may need improvement and save money on
monthly utility bills.
While we couldn't be more excited about the growing number of resources that are available to homeowners, we also realize that the process of evaluating your own home can sometimes be overwhelming.  That's why we've put together this list of our favorite
resources for homeowners interested in improving their homes energy efficiency.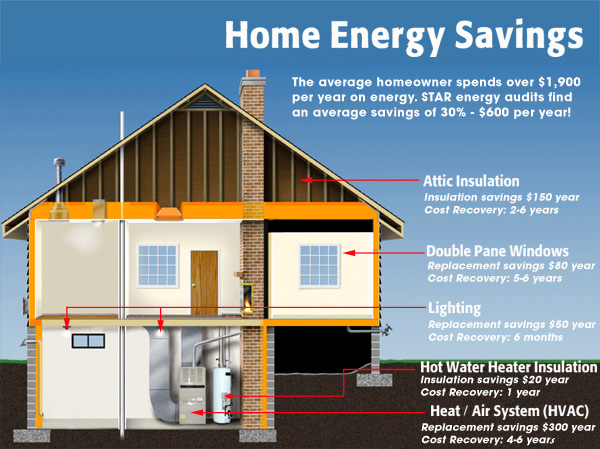 Here are three easy ways to begin evaluating your homes efficiency:
1. Professional Energy Audit – Conducting an in-home energy audit by a certified energy expert professional is the best way to get a thorough examination of your homes efficiency.  The assessor will identify ways you can
reduce your energy usage and breakdown your potential energy savings.
Most assessors will analyze many features of your home, including:
Links to local Home Energy Assessments:
Alliant Energy
Eastern Iowa Coop
2.  Interactive Online Energy Audit – Using an online interactive energy auditing tool is perfect for the DIY'er.  Here is our assessment of two free online auditing tools.
Home Efficiency Analysis Tool:  Touchstone Energy Cooperative makes it easy to cut down on your energy costs with this FANTASTIC interactive "Home Efficiency Analysis Tool".
It's a simple, quick and fun way to evaluate areas of your home that could use energy efficiency improvements. Plus, the program will provide a list of weekend projects you can tackle yourself to get your home running as efficiently as possible.
Home Energy Saver:  The "Home Energy Saver" is another do-it-yourself home energy audit tool on the web. This online tool allows you
to enter info about your house and get a customized list of energy savings recommendations. HOME ENERGY SAVER will help you ID measures that an auditor can explore for you in greater depth.
3.  Mobile Energy Efficiency Apps – Why not control, monitor and manage your homes energy from your phone or tablet?  Everyday we see more and more home monitoring systems that can keep track of your entire home energy usage.
The following apps can be viewed in real-time from your mobile.
CodeGreen Energy:  CodeGreen Energy  is the Energy Star app that allows you to compare
the energy efficiency of buildings in your area. Just enter an address, and that locations Energy Star score will appear, along with other specific details about the building's energy use.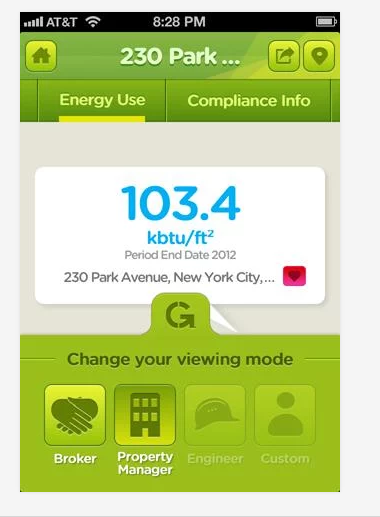 Energy Tracker:  The Energy Tracker app allows you to avoid unnecessary energy expenses. You'll be
able to see for yourself the energy your appliance or system has used. This app is $0.99 on iTunes.