Iowa's Most Trusted
Service Company
Rabe Hardware is a family owned and locally operated full service mechanical contractor serving residential and commercial customers in Eastern Iowa since 1979. What started as a small-town hardware store and heating shop in Blairstown, Iowa, has since grown into one of Eastern Iowa's most trusted service companies specializing in solar, geothermal, HVAC, plumbing, electrical and fireplace products and services. With decades of experience, our professionally trained technicians and installers have the expertise and knowledge to get the tough jobs done—and done right!
learn more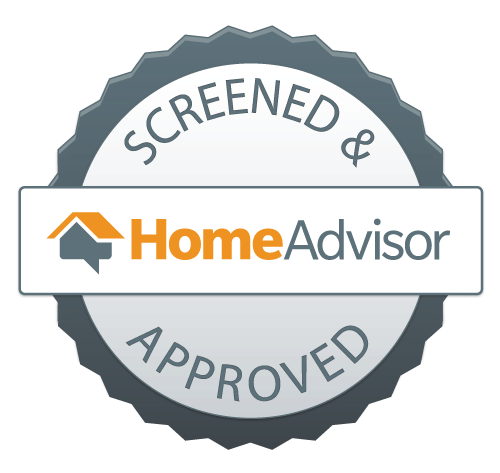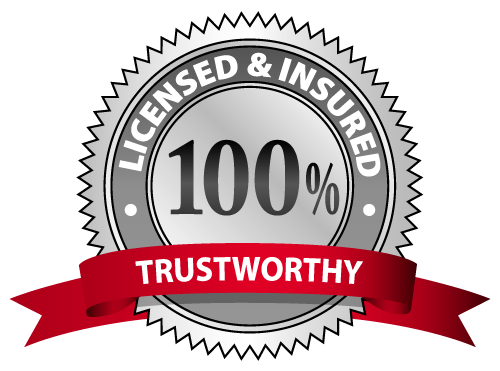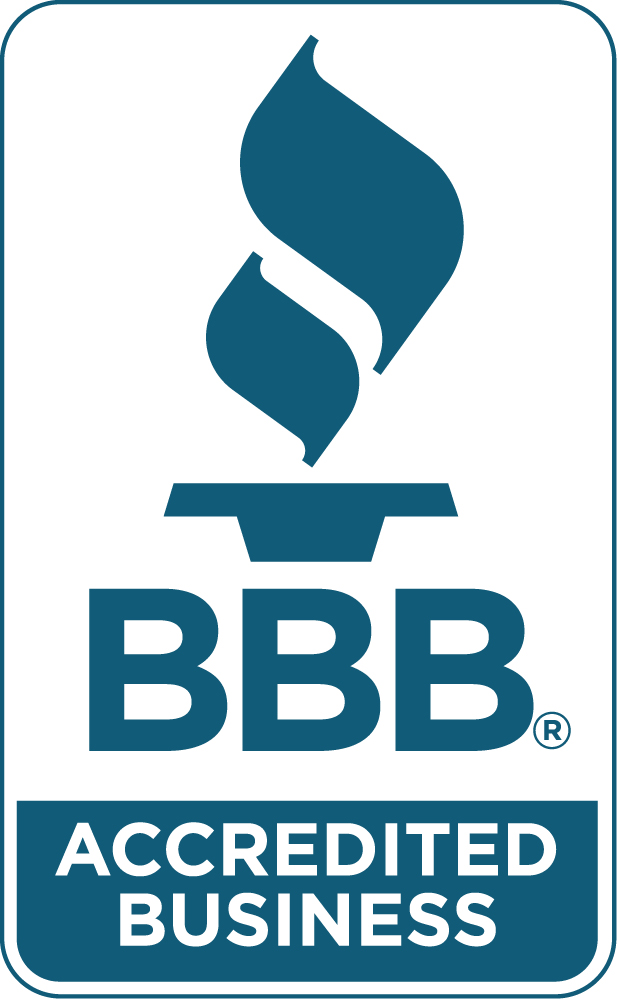 This vicious storm passed through Iowa. Our house lost power. By the fourth day, every place I called had me looking at at least a week's wait time for electricians to hook the meter back to the house. As I was sitting on our deck, I saw a Rabe Hardware truck drive by. Called them, and within an hour got a callback. They were just a few minutes away. Hours later, the job was done, and that night we had power again. Big shoutout to Rabe, I really appreciated the fast service.
Steven Perez
We would like to thank every person at Rabe Hardware for the pleasant and professional work we received in the installation of heating, plumbing, and electrical contracting. We constructed a new home in 2005, after visiting with Jake Rabe. We took his suggestion and installed a geothermal unit. It surpassed all expectations, both in comfort and operating cost. The help with electrical and plumbing installation was great. The products are quality, the staff is superb, and the service exceptional. It was a very good experience.
Denny & Wendy
My wife and I started investigating the potential for a house solar system in late April. Jake and Rabe Hardware was one of several providers that we contacted for consideration. By far, they were the most responsive of all the companies we considered. They came to the house, got us educated, and provided a quote before most others even got back to us.
The Rabe price was the most competitive and provided the best solution, with high-quality components. Their team had our system (30 panels) installed in 4 hours while working with/around our roofer, who was finishing the installation of a new metal roof! They submitted and completed all of the paperwork and we are off and running!
Please consider Rabe first if you want a reliable, cost-effective solar solution done right!
Scott Wagner
This is the first time I have used Rabe Hardware. Allen and Josh installed a gas insert fireplace in my home yesterday. I could not have been happier. They were professional, polite, and most importantly, knowledgeable. I was so impressed that I will use them exclusively in the future.
Word of mouth is the best advertising which is how I came to find out about Rabe Hardware and is why I am writing this review. I promise you will not be disappointed using them.
Steve Bagenstos
My wife and I moved to Shellsburg, Iowa, this past summer. The home we purchased had solar panels that we knew nothing about. One of Rabe Hardware's representatives stopped by not long after we moved in, as our panels were offline. He had us up and running in no time at all. He got us set up with the online app and gave a quick and easy tutorial.
Then, just days later, we found ourselves in the same situation as many in our area due to Hurricane Derecho. Jake Rabe and his team responded before anyone else! They laid out what needed to be done and completed it with the same speed and excellence as before.I am so impressed with this company, from the owner to all his team members.
Walter Malone
HVAC Repair Services in Cedar Rapids: Answers to the Most Common HVAC Problems
While some HVAC issues can be resolved by simply cleaning coils and filters, many of the heating and cooling mishaps will grow into much more complicated issues if not addressed promptly. These issues can be avoided by scheduling regular inspection and maintenance appointments. To avoid malfunctions during harsh weather, get your system examined once a year. If you are looking for heating and air conditioning services in Cedar Rapids, Iowa, are here to help! 
Many typical HVAC issues can be avoided. In this article, we'll go over 10 HVAC common problems and how to solve them.
PILOT OR IGNITION PROBLEMS
Problems with ignitions can be caused by a variety of factors. Pilot outages, brief cycling, furnace lockout, and delayed burner ignition can all be caused by a filthy pilot, flame sensor, or burners. Here, at Rabe Hardware, we employ thorough inspection for cases like this because pilot or ignition problems could also be a gas supply problem or just typical wear and tear case on an ignition component that has to be replaced, such as a hot surface ignitor or thermocouple. In any case, since these issues involve dangerous elements like as natural gas and high voltage, it is better to have them addressed by an expert.
DIRTY FILTERS
One of the most important things we always suggest to our clients to extend the life and effectiveness of their furnace is to replace the filter regularly. If your filter is clogged, airflow will be restricted, forcing your unit to work even harder to circulate air around your home. This puts an unneeded load on your furnace's blower and might lead to discomfort. A clogged filter can also cause the furnace to overheat and shut down on the high limit setting.
THERMOSTAT MALFUNCTIONS
Here at Rabe Hardware, we handle different types of thermostats, both programmable and non-programmable. Frequently, when our client believes their furnace is not operating properly, it is always an issue with their thermostat or how it is set. If you are handy, referring to your thermostat's manual and reviewing the operating instructions may prevent you from paying for a costly or unnecessary service call. Programmable thermostats, on the other hand, may have batteries that need to be replaced periodically. If still malfunctioning, problems can be quickly diagnosed by one of our service technicians.
UNUSUAL FURNACE NOISES
These can be bothersome, and annoying at the same time. Some furnace noises are normal, while others may be a sign of a technical problem. A whining or screeching motor could be an indicator that the inducer or blower motor's bearings are deteriorating. To avoid a furnace failure, the engine may need to be replaced. Otherwise, we can replace the furnace entirely. Other noises could be produced by clogged burners or poor ventilation. In either case, these indicators should not be ignored because they could indicate a dangerous operating condition or even a furnace failure.
MECHANICAL WEAR AND TEAR
There are several mechanical components your heating system relies on like belts and bearings. And your unit's performance can be negatively impacted by the typical wear and tear of these components which may result in overheating, poor heating, or airflow issues. Rabe Hardware's regular maintenance includes checking for worn or stretched belts and oiling bearings, and even motors if necessary.
DIRTY CONDENSER OR EVAPORATOR COILS
Likely, your air conditioner hasn't been serviced in a while, and it's not cooling as efficiently as it could. Dirt and debris can clog your system's coils, reducing its performance and causing it to wear out sooner. After you've turned off the power to the condenser, hose down the outdoor coil. The electrical disconnect near the condenser or the electric panel can be used to turn off the power. The interior evaporator coil might become clogged, especially if the furnace filters aren't changed regularly. A filthy evaporator coil can lower furnace and air conditioner efficiency and make your system work harder. In some cases, a qualified service specialist will be needed to clean extremely unclean coils.
BLOWER RUNS CONTINUOUSLY
This type of HVAC problem often happens for a variety of reasons. Here's a tip that can help you save: check the thermostat's fan switch before dialing for help. When the thermostat is set to the fan on the setting, the motor will run continually. And it is very common for homeowners to turn on the fan switch by accident.
And here's what usually happens when the blower runs continuously; when the furnace receives a call for heat, a fan relay activates, and the blower does not switch off if the relay becomes stuck. The furnace has a variety of safety features and restrictions. If the circuit board is turned on, the furnace will start to cool down. The blower will not shut off if the limit or safety is not reset. If you are experiencing this, you may call us for a qualified professional to assess your situation and suggest possible solutions.
WATER LEAKS
Condensate is produced by both air conditioners and high-efficiency furnaces. Drain pipes are used to guarantee that water drains properly. If the drain lines are clogged or fractured, the furnace can leak water. Pouring bleach down the drain regularly can help maintain drain lines clean. The collector box, heat exchanger, or evaporator drain pan are all possible leak sources. If you find it hard to find the source of the water leak and repair options, you may call us for a service specialist. 
BLOWN FUSES OR TRIPPED BREAKERS
We usually encounter a blower that is overworked, which is the most typical cause of a circuit breaker trip. If something is obstructing your system's airflow, your blower will have to work harder to compensate. In cases like this, we usually find a clogged air filter to be the cause. 
When the air filter gets clogged, the blower needs to work harder to push air through it. This raises the blower's energy consumption and may cause the circuit breaker to trip. Before resetting your circuit breaker, check your filter and replace it with a clean one. If the problem persists, it's better to see one of our experts who can safely evaluate if the problem is due to a furnace malfunction or a faulty circuit breaker. Duct leaks, closed or clogged air registers, and unclean coils are all potential causes of the blower overworking.
To keep your system in good operating order, we suggest that you must get it serviced regularly by a registered service contractor. Many of the most common furnace repairs can be prevented by having your furnace serviced by a professional. Your home heating system is likely to have cost you thousands of dollars. Why not safeguard your investment? If you skip routine maintenance, you will almost certainly face unexpectedly high costs, higher energy costs, poor performance, and frustration. 
Call Rabe Hardware at (319) 454 6514 in Blairstown and (319) 472 2011 if you live around Vinton, to have a certified specialist examine your HVAC system today!